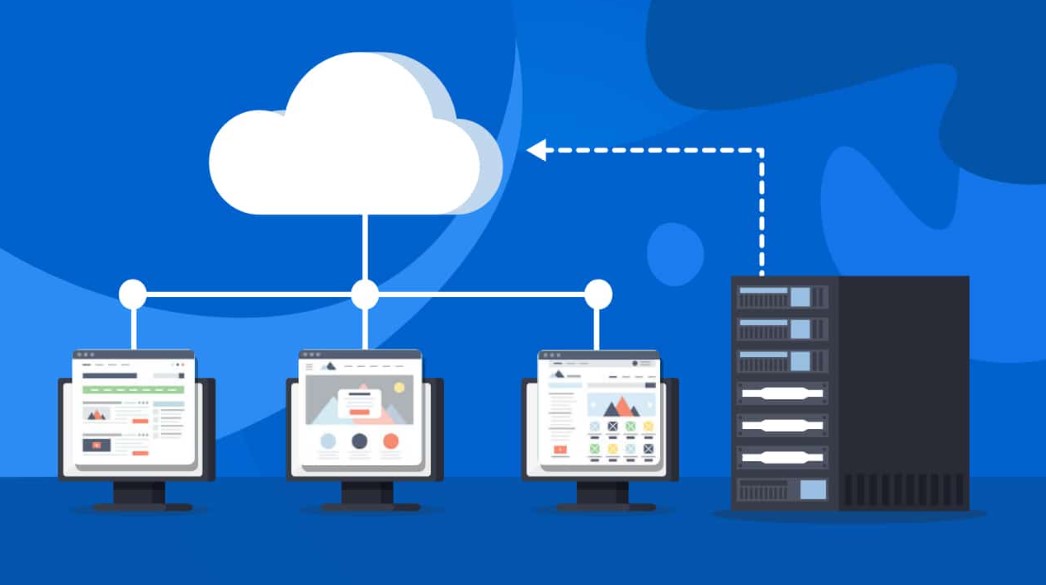 Shared hosting is one of the best ways to host your website. It provides an affordable option for individuals and businesses who want to share space on a web server. The service can be divided into several different tiers, which allows you to choose a plan that meets your needs. This type of hosting also allows you to host several websites on the same account, giving you a great deal of flexibility.
Cost-effectiveness
If you are looking for the best way to launch a small business, you might want to consider a shared hosting plan. In addition to low monthly payments, you can also choose from a variety of packages for different stages of your enterprise. Most shared hosting companies offer at least one plan, but many also provide free trial periods.
The best part is that you will be able to enjoy the benefits of a shared hosting account at a fraction of the price of dedicated servers. For example, a shared hosting package can cost as little as Rs200 a month, which is a bargain compared to a dedicated server.
Security
Shared web hosting can pose a lot of security issues. There are a number of reasons why this kind of web hosting is susceptible to hacking.
In the event of a hacking attack, your site can be blocked or severely affected. This could affect your performance and customer privacy. Furthermore, your site may be blacklisted from various spam lists.
Despite its convenience and affordability, shared hosting can be a security risk. That's why it's important to use the correct security features.
Some shared hosts provide additional security measures. For instance, some will integrate CDNs to protect your website from malicious traffic. Others will use encryption to block spam.
Flexibility
Shared hosting can be an excellent option for anyone looking to get their website up and running on a shoestring budget. Not only are the costs low, but the perks abound. The shared server model takes advantage of the server's optimum utility by sharing its resources amongst several users. You'll also be able to customize your site's look and feel as you go along.
The most basic shared hosting plan is a good place to start. In addition to hosting your site, you'll have access to email and FTP accounts, which is an important feature to have on a small business's online profile. However, if your site is growing rapidly, you may want to consider a dedicated server.
Multiple website domains
Whether you're looking to expand your online business or simply have more than one website, a shared hosting plan is a good choice. You can save a lot of money by utilizing a multi-domain hosting plan.
Managing multiple domains on a shared hosting server is simple. Once you've gotten your domains registered, you can add them to your server. Then, you'll want to make sure your websites are up and running most of the time. It's also a good idea to have a firewall in place to prevent unauthorized users from accessing your sites.
Most plans allow for up to 100 domains. If you have a bigger site, you may want to add more. Adding additional domains helps you segregate content, protect your brand, and more.
Tiered plans
One of the more popular types of hosting is shared hosting. While it can be a cheap and tame way to host a website, the limitations are obvious. Most suppliers will provide you with an account name, a server and an address. You are not going to get a free web designer if you really need one, but you are not going to be on your own for your website's content. The big question is: how to go about deciding on which supplier to sign up with. There are hundreds of shared hosting companies out there – the competition is fierce.
Impact on search engine optimization
In the world of search engine optimization, shared hosting can have a big impact on your site's rankings. But you need to know what you're getting into.
Shared hosting is a type of web hosting that allows many sites to share a single server. This is a good way to keep things inexpensive. However, it also has some disadvantages.
Shared hosting plans can often share servers with spammy and adult websites. You don't want your site to be in the same category as those.
Another drawback of sharing a server with spammy or questionable websites is that these sites can affect your search engine ranking. Fortunately, you can control this situation by opting for a dedicated IP address, which is a better option.
Related Posts